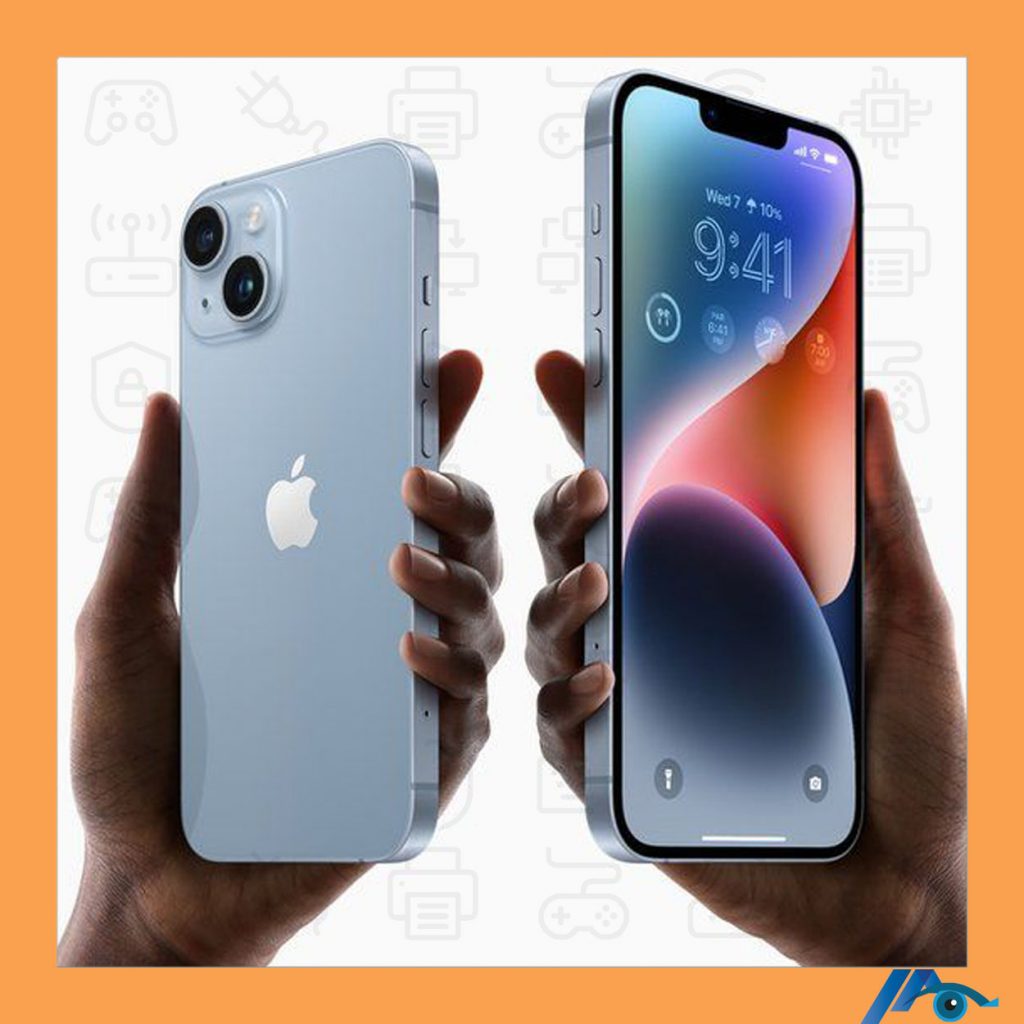 Apple's iPhone 14 customer base is the affluent group who will spend even if there is rising inflation. These customers will stay loyal even with a weakening economy. Apple has revealed four versions of the new phone and the Watch Ultra. The phone will start to sell at $799, Iphone plus will sell at $899. The event was focused on the next generation iPhone, Watch and Airpod products.
The new features include an emergency response system that will work in remote areas. In some cases, users of the new phone will be able to use its FindMy app to share their location via satellite when they have no other way of connectivity.
iPhone 14
The phone is released in two sizes. The iPhone 14 and plus. The phone has a unique feature of displaying the location of a satellite overhead and demonstrate how to point the device at it correctly. Within a few minutes a basic message can be sent. The phone also has a 21-megapixel camera. It can take pictures of fast moving objects and has showed a better performance of taking pictures in low lighting. The front selfie camera also has an auto-focus feature.
The latest iPhone lineup needs no physical SIM card and instead uses a digital, e-SIM card. The update also enables users to store multiple e-SIMs on the same device and have multiple cellular plans and phone numbers on the same phone.
Battery life has been improved with the iPhone 14, and it lasts an hour longer than the iPhone 13. With its larger size, the iPhone 14 Plus has even longer battery life than the iPhone 14. iPhone 14 lasts for up to 20 hours when watching video, while iPhone 14 Plus lasts for up to 26 hours when watching video.
The iPhone 14 models are available in 128GB, 256GB, and 512GB storage capacities. MagSafe charging up to 15W continues to be supported, and fast charging over Lightning is available with a 20W or higher charger. The iPhone 14 and 14 Plus also support WiFi 6 and Bluetooth 5.3.
Airpods Pro
AirPods Pro are easier to find than their predecessors. Each pair comes with a new system for finding individual lost earphones, which play a chime when dropped outside of the case.Additionally, the case itself gets its own speaker, which will play a louder sound when prompted by the Find My app.
Apple watches
Three new Apple Watches were also unveiled including a new Watch Ultra model which can be used in extreme sports and diving and is designed to challenge sports watch specialists.
What the future holds
The first all-screen iPhone could come in 2024. The future phones are being worked upon for the following features:
USB-C ports instead of lightning port
In-house modem chip- Apple is working on creating its own modem chips that are designed in-house, much like the Apple silicon and A-series chips, which will allow the company to reduce its reliance on modem chip vendors. Apple analyst Ming-Chi Kuo recently said that Apple could transition to its own 5G modems as early as 2023. Once Apple comes out with its own modem designs, it will no longer require Qualcomm.
Periscope lens
Under-display face ID- Multiple rumors have suggested that Apple is working on a way to put the hardware for Face ID under the display to get rid of the notch.
Foldable IPhone- Apple could potentially introduce a kind of foldable iPhone, based on certain rumors and patents the company has published, as well as competition from companies like Microsoft and Samsung, which have developed foldable smartphones.
You may order your free quotes from NYC MSP Miracle Technologies Inc. here at Free Quote For Comprehensive IT Support Solution