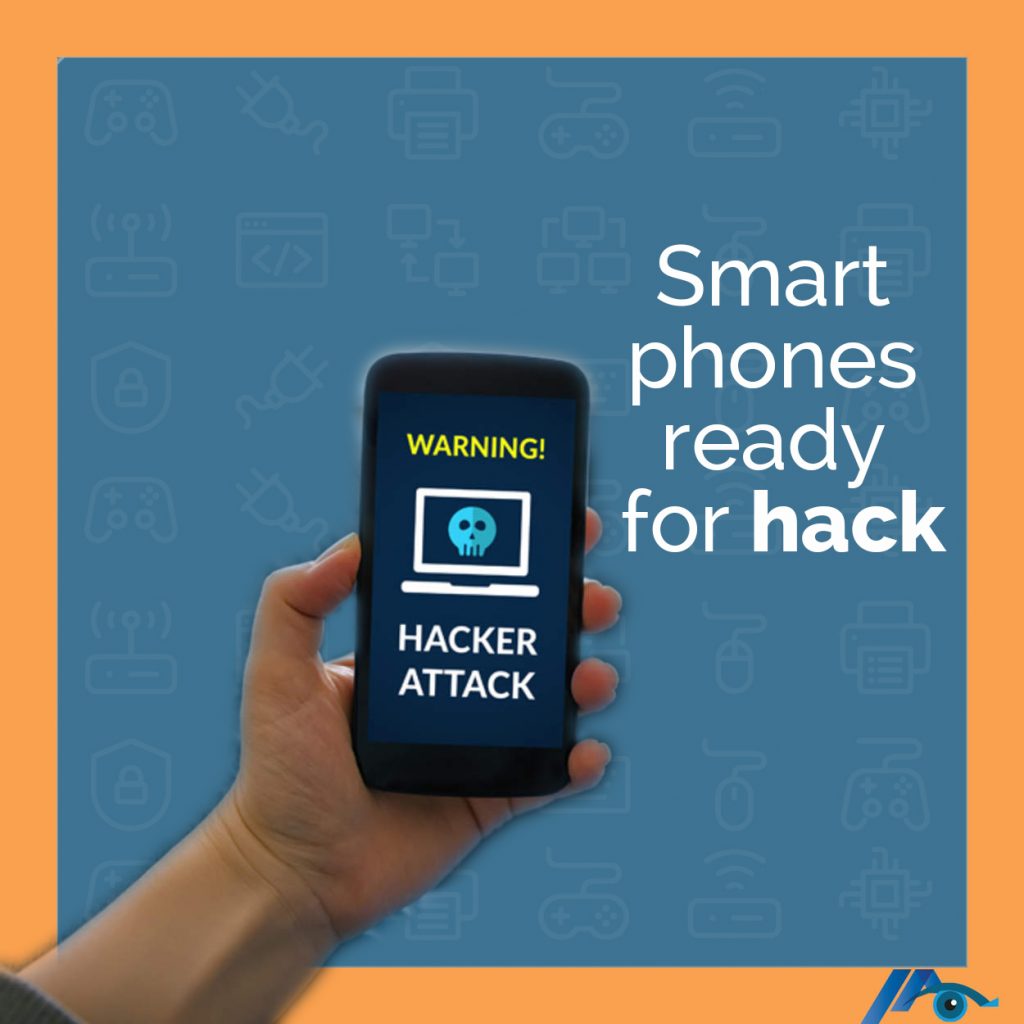 The surge in smart phone usage has led to a growth in smart phone being hacked. Users are keeping all their personal and financial information on their smart phones. All that data on a phone is paradise for a cybercriminal. With each passing day hackers are coming up with new ways to access or hack phones.
All major companies, Apple, Android and Google are taking steps to improve security on their devices. Rather than finding a way past security patches and encryption, a much easier way having the user download malware into their smart phones. Malware apps look like actual apps that users download in their phone. The app, like any other app, will ask permission for pictures, location etc, to which people usually press 'allow'. This is just what the hacker needs to get into your phone and steal all your valuable information.
Consumer Protect Thy smartphones from being hacked
Wright added that security is important to smart home device buyers. He cited a 2020 IDC survey that found 71.4 percent of smart home users were at least somewhat concerned about device and data security.
He noted that leading security concerns of the survey's respondents focused on unauthorized control of devices, identity theft and conversations being recorded. Fewer consumers were concerned about purchase habits being discovered.
For consumers who want to protect their smart home devices from hackers, Sotnikov offers these tips:
When you get a new device, always change the default password or set the password, if it's not protected, out of the box.
Check other security settings and consider hardening them. These will depend on the type of device. They include options such as turn off the mic on a voice assistant when you don't use it, disable access to your address lists, set additional protection for online purchases and turn on additional confirmation or notifications.
Make sure to enable the setting to download and install security patches, if the device manufacturer provides them. Unpatched vulnerabilities can provide hackers the quickest way to get into your system.
Consider segmenting your home network so that someone hacking the smart fridge and lightbulbs cannot jump over to your PC and gain access to your personal or work IT systems.
In order to protect your smartphone, never download apps from third-party sources. It is also a good idea to review what permissions you have given apps on your phone and limit what ones you do give them.
Most importantly, make sure you are downloading and installing all smartphone operating system updates. It is equally important to remember no device is 100% safe from hackers. You should always take precautions to keep the data on your smartphone safe and secure.
Miracle Technologies Inc. continuously monitors cutting edge technologies so that we can provide the Best IT Support to companies in securing and optimizing their data and computer solutions. We have a complete portfolio of IT Solutions to help drive the effectiveness and profitability of your business. We design proprietary, open source and commercial packages to help clients meet their business goals. We heavily invest all available resources to build lasting relationship with clients.
For years now we continue to give our clients the peace of mind and confidence to expect nothing less than perfect results from our IT services each and every time. Our diverse portfolio provides solutions to clients of all sizes and industries.
Miracle Technologies Inc. handles desktops, workstations, laptops running any flavor of Windows or MAC and analyzes fully the security aspect of your computers to help protect against ever growing security attacks.
You may order your free quotes from NYC MSP Miracle Technologies Inc.