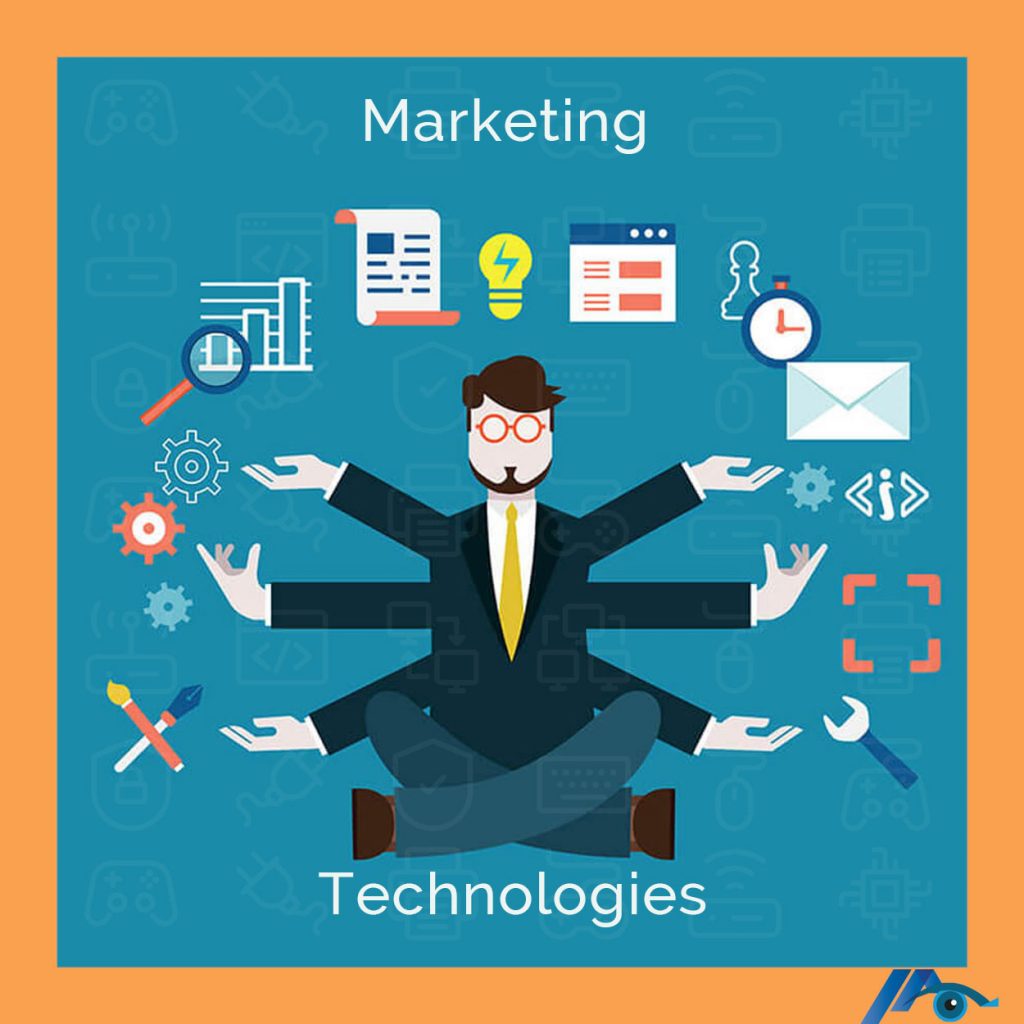 A transformation of marketing is underway as we're spending more and more time on our mobile phones, tablets and computers. The problem lies with so many brands trying to connect with customers through all these platforms in real time. Today's marketing needs powerful narratives and modern data engineering technologies and analytics.
Most useful marketing technologies
Here is a list of marketing technologies that are required by today's marketers:
Analytics:
Everything can now be tracked. Every ad or offer you put up, latest marketing technologies have made it possible to measure the performance. Smart marketers can work out when and why an ad isn't working, they can even measure the performance of an ad whether it is bringing in any customers or not. To make this possible you need to have web analytics programs set up, and your marketing team should have a full understanding on how to use this data.
Analytics tools:
The most popular website analytics tool, that is also free is Google analytics. It is used on over 80% of small and mid-market websites. You can then move on to paid, more sophisticated platforms.
Conversion Optimization
is practice of getting potential customers who come to your website to do what you want them to do. This includes having them fill forms, get their e-mail addresses, have them purchase something, sign up for newsletters etc.
Tools:
Optimzely allows you to run A/B tests on landing page
Ion interactive provides tools for non-programmers to create their own marketing apps.
Unbounce can help you create A/B test landing page
Wordstream's free Landing Page Grader
Email marketing
E-mail marketing is a very useful tools and requires a lot of attention in the field of marketing technologies. First we need to get customer permission to email them, then we need to send only valuable information and content tailored specifically to the person's interests.
Top tools for Email marketing
MailChimp
Constant contact
Marketing automation programs
Search engine optimization
includes paid and SEO to get high organic listings for your content. Paid includes Google AdWords. You need to be visible when people are searching for something that you are selling. With search ads you can test and optimize on keywords, offers etc and track the people downstream if you integrate your Google AdWords data with your Google analytics data and CRM so that you're aware of which ads are most popular and which ads lead to the most opportunities and revenue. Insights can be applied to all of your online and traditional marketing.
SEO involves technical enhancements to your website, but most importantly it is to create regular high quality content to get viewers. This is what Google prefers the most.
Tools:
Google AdWords
Bing and Yahoo
WordStream
WordTracker
BrightEdge
Remarketing
Almost all of us have experienced remarketing. This is basically when you visit a website, you leave it and start getting their ads on other websites. This is a cost-effective and a non-pestering way out of all marketing technologies to deliver your message again, or a reminder to customers who have already showed interest in your product or services. You can even show the same product or service they've been looking at.
Tools for remarketing:
Google AdWords remarketing
AdRoll
Perfect Audience
Mobile
Mobile
Half of all e-mails and websites are checked on smartphones. To keep your customers interest going, your website and content display needs to be mobile friendly. You will receive lower mobile search rankings if your website isn't mobile friendly. From there you can check out social media platforms most used on phones, like Facebook and Instagram.
Social media is important for engagement, promoting your content etc. but for lead generation, your website is very important, it should be resized for phone users, or a separate mobile site can be made.
Marketing Automation
is what bring it all together. It includes online forms, analytics, email campaigns, alignment of sales and marketing people etc. Basically, an integration of all major marketing strategies.
Tools for marketing automation
HubSpot
InfusionSoft
Oracle Eloqua
Act-on
Miracle Technologies Inc. handles desktops, workstations, laptops running any flavor of Windows or MAC and analyzes fully the security aspect of your computers to help protect against ever growing security attacks.
You may order your free quotes from NYC MSP Miracle Technologies Inc. here at Free Quote For Comprehensive IT Support Solution